Badge Holders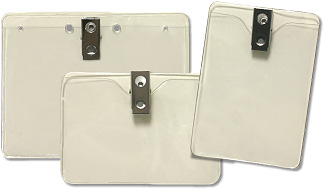 The Badge Company has badge holders for all your identification needs. From economic one time use holders to the sturdy multiple use holders.  Badge holder help protect your organizations or event name badge from wear and tear over time. This most budget friendly and reusable badge offers a variety of size, materials and attachments sure to fit your identification needs.
Increase security by easily identifying staff, students and visitors or differentiate departments within your organization by using a custom printed insert designed by us or print your own identification on-site with your color printer.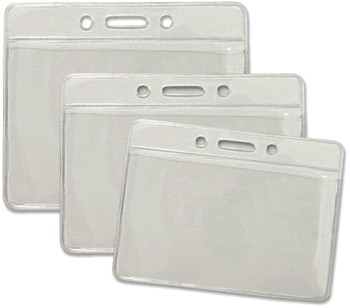 Badge holders can be affixed with a swivel bulldog clip, pin, strap clip or customizable lanyard attachment and can be custom designed with over 20 colors to choose from.