Framed Badges
Our metal frame badges provide customers with the distinction of gold or silver anodized aluminum badges while maintaining the versatility of an easily replaceable plastic or metal insert.
A simple and classy way to add a beautifully crafted touch to your employee name badges while also adding extra dimension and depth to a professional quality badge.
Inserts can be decorated using the same processes to create any of our plastic or unisub® badges to meet our customer's specific requests.
Personalization such as names and titles can be etched and blackened into the metal to lend a classic look to the badge or personalization can be achieved using the same dye sublimation process to imprint your full color custom logos. We also offer our metal framed badges with a logo only option to be customized with your employee's information using a Brother® P-Touch® Labeling System.

Standard Dynasub™ Insert Colors
This coated aluminum is designed specifically for sublimation. Special coating allows for exceptional and clear four-color sublimation. Available in three finishes – satin gold, satin silver and gloss white.
.020 Thickness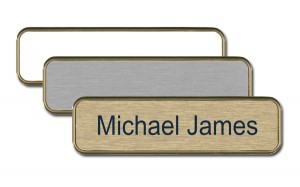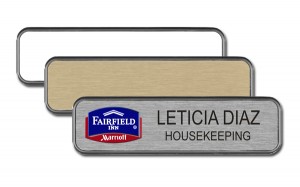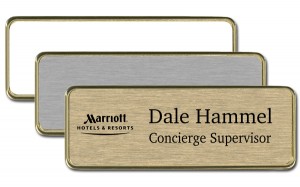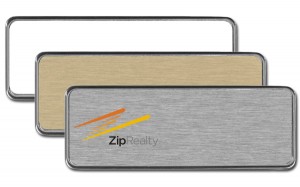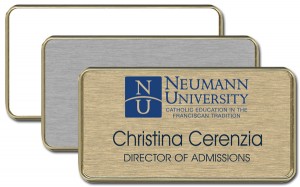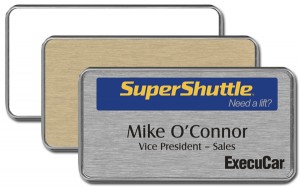 Style "D"


Badge Size: 1-3/4″ x 1-3/4″